Mental Health Hub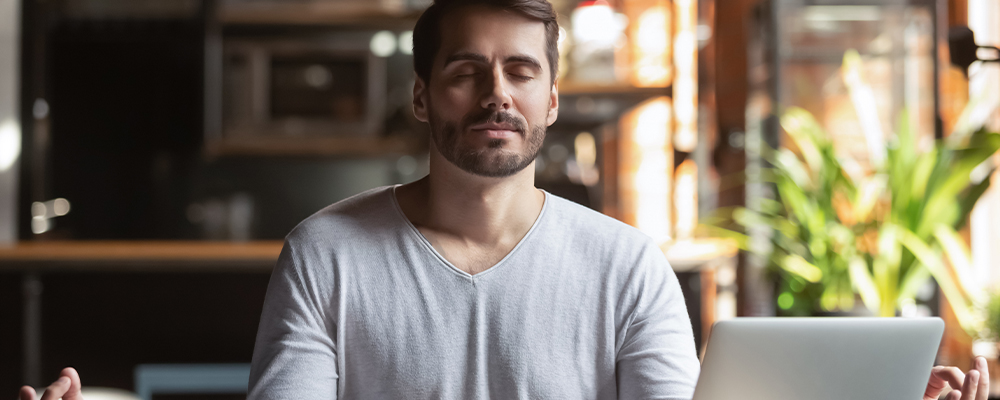 Everything you need, in one place An employer's pathway to integrated, tailored mental health support starts here. Generali UK has partnered with experts in their respective fields, to bring you the very best in everything from strategy, education and awareness programmes to personalised care pathways.
Strategy
FlourishDx - identifies the mental health risk exposures for your people and your business.
As part of the Generali Employee Benefits Network (GEB), Generali UK Employee Benefits is inviting you and your employees to make use of a range of digital tools and services to support mental wellbeing, with a specific focus on shining a light on the underlying problem areas and, in doing so, helping you develop your mental health strategy.
Take the free Workplace Mental Health Audit now, to guide you in line with the new ISO45003 standard requirements. Click here to access other useful free resources.
Training
Free mental health training session - Don't forget to claim yours!
Generali UK Employee Benefits is offering to fully fund a mental health training session for all of its Group Income Protection (GIP) clients.
The training is provided by one of Generali's Wellbeing Investment Matching (WIM) partners, the choice of which is determined by your requirements. Alternative providers may also be utilised, according to client need and preference, reimbursement for which is provided by Generali with prior agreement.
Find out more here.
Personalised care pathway support Early intervention and rehabilitation services come as standard with our Group Income Protection product and are designed to provide integrated physical and psychological support. All of the following services are available following consultation with the Generali claims and rehabilitation specialist, and/or via self-referral (for example in respect of LifeWorks and Best Doctors):
LifeWorks
Our market-leading, confidential Employee Assistance Programme (EAP) and innovative wellbeing resource.
Support with mental, financial, physical, emotional, legal and wellbeing concerns, any time, 24/7, 365 days a year with the LifeWorks app. Including the ability to upgrade to a complimentary mobile-first service with additional features, including perks and savings and push messaging.
Best Doctors
Part of global virtual care provider Teladoc Health - Best Doctors offers its mental health navigator service, designed to identify the correct diagnosis and provide an action plan for those struggling with a range of mental health conditions, plus signposting to the most relevant and useful solutions. Also, mental health condition and treatment reviews for anyone who wants a better understanding of an existing condition or prescribed programme.
Psych Health Psychology Services
Rapid access specialist assessment and therapeutic services.
Working To Wellbeing
Multidisciplinary provider specialising in cancer recovery.
Vitality360
Leading chronic fatigue and pain specialists, providing physiotherapy, occupational therapy, Cognitive Behavioural Therapy, Graded Exercise Therapy, specialist dietetics and psychotherapy.
AMS Absence Management Solutions
Absence and return to work case management services delivered by a Vocational Rehabilitation expert, trained in Mental Health First Aid.
Form Health
Independent absence management solutions provider, including wellbeing assessment (with CBT), conflict resolution and mediation services. In addition to the above, the claims team are able to signpost into added value support services where appropriate.
Mental health care pathway guide Need some structure in your conversations with absent employees, from day one?
Generali has taken the guesswork out of managing mental health absences by developing a Mental Health Care Pathway Guide for Line Managers and HR. We recognise that mental health is a challenging topic for many managers. Our Guide helps you to approach the absence at an early stage and in an informed and structured way; incorporating prompts, resources and useful tips.
In order to customise this document and include contact information of resources offered in-house or through other suppliers, please register for our wellbeing communication hub where in addition you can create a white label version. For assistance please contact your Business Development Manager via eb.enquiries@generali.co.uk
Additional resources and considerations Promote a culture of physical, financial & psychological wellbeing through employer & employee services.
Want to find out more?
Any clients or their consultants interested in finding out more should contact Generali via email eb.enquiries@generali.co.uk
The workplace mental health audit should be completed by those with a good understanding of the organisation's available resources and supports for employee mental health (e.g. HR.HSE manager, Managing Director/CEO etc.)