Virtual GP
Employees of Generali UK Group Income Protection (GIP) clients now have access to a range of online services provided by Teladoc Health, including 24/7 access to UK GPs, Second Medical Opinion services, and Mental Health support with parent and child assessments. Most of these services are also accessible to the employee's immediate family members, including children up to the age of 21 who are in Full Time Education (FTE). Whether they need assistance with physical health, mental health, or both, Generali has them covered.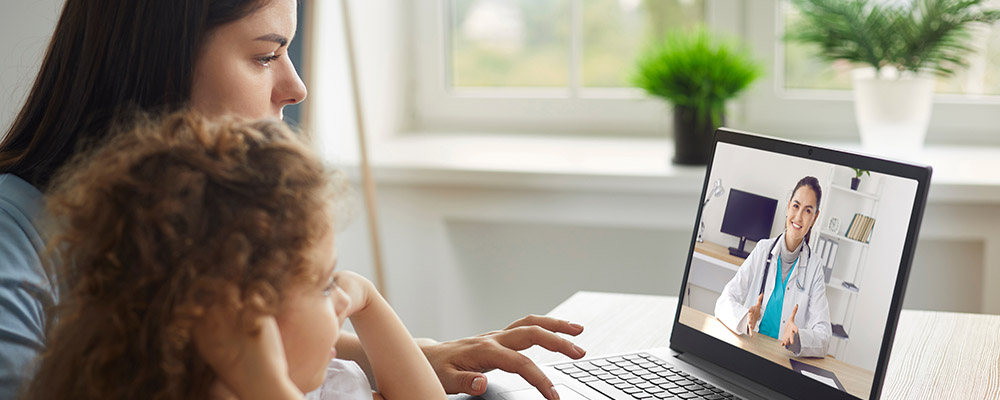 Peace of Mind in Your Pocket
Employees can conveniently schedule video or phone calls with UK-based GPs at any time that suits them. These virtual appointments can take place from the comfort of their own homes or workplaces, with no additional cost (except for cases such as private prescriptions where indicated).
Key Benefits
Independent and confidential, 24/7 access to a UK registered GP.
Easy access via phone or portal.
Securely share your medical documents, before or during consultation.
Referral letters: available directly from the portal, useful with private medical insurance or for sharing with your own GP.
Consultation notes securely stored in the portal for easy access.
Access for children via parent login
Onward referrals to the Mental Health Navigator and Second Medical Opinion service if appropriate.
Sick notes available where appropriate.
Private prescriptions, with free same or next day delivery. Prescription costs are chargeable to the member.
30 mins consultation time with a GP (if appropriate) where more than one condition can be discussed.
Second Medical Opinion (SMO)
The SMO service provided offers employees an expert opinion on their diagnosis or treatment plan, drawing from a vast database of over 50,000 global medical experts. Individuals who have received recommendations or options from doctors can seek guidance and reassurance regarding their treatment plan, ensuring it aligns with the best practice and clinical evidence available.
Mental Health Navigator (MHN)
The Mental Health Navigator (MHN) provides employees with 24/7 access to a team of qualified mental health clinicians, ranging from counsellors to psychotherapists. This dedicated team assesses the employees' mental and emotional wellbeing and identifies the most suitable path forward. Where appropriate, an additional consultation with a psychologist can be offered. Expert reviews are also available to enhance understanding of existing conditions or prescribed programs.
NEW - Parent and child assessments
The Mental Health Navigator (MHN) now includes parent and child assessments. This expanded service is specifically designed to offer guidance and reassurance to parents. When necessary, it also provides comprehensive assessments of a child's mental health, accommodating individuals up to 18 years of age. Psychologists or Clinical Leads provide their expertise in this process.
Additionally, if deemed appropriate, a session of up to 90 minutes may be conducted with the child and parent(s), and in some cases, with the child alone if they are between 16 and 18 years old. Following the assessments, a detailed report is delivered, containing recommendations, self-help tools, and valuable advice on local resources.
Who can access these services?
For access and eligibility details relating to these services, please download the relevant leaflet from the selection below.

To learn more or discuss rolling out the Virtual GP service to your organisation please contact your Generali Business Development Manager via eb.enquiries@generali.co.uk