Second Medical Opinion (SMO)
Generali UK's Group Income Protection product includes diagnostics and treatment confidence afforded by essential Second Medical Opinion services. This includes expert mental health consultations and now, also, parent and child assessments.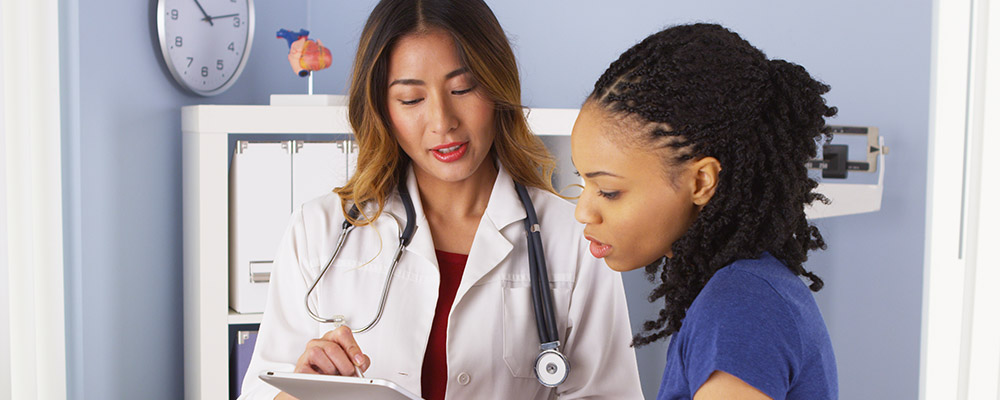 Second Medical Opinion (SMO)
Our Second Medical Opinion (SMO) service provides the answers you need on existing diagnosis and treatment options for almost any physical condition. In turn, allowing you to make informed decisions and giving you peace of mind when you need it most.
"The better you understand a health challenge, the more confident and focused you are in addressing it"
Source: SMO user
Key Benefits
Independent and confidential written report assessing your treating doctor's diagnosis and treatment plan (reports are not shared with your GP or employer).
Support from a case manager every step of the way.
Eligibility is not linked to a claim.
Peace of mind for employees and their household family.
Valuable medical information and support for people who have been diagnosed with a medical condition, injury, chronic condition or are suffering the symptoms of a mental health condition;
Access to the most appropriate specialist who will consult on the case, from a database of over 50,000 medical experts around the world;
For mental health conditions the service includes an assessment by our medical team and if necessary, an online video call with a local mental health expert
Whether you are seeking help with a physical or mental health issue, or both, we've got you covered. What's more, all of this is directly available from your smartphone.
Mental Health Navigator (MHN)
The Mental Health Navigator (MHN) provides employees with 24/7 access to a team of qualified mental health clinicians, ranging from counsellors to psychotherapists. This dedicated team assesses the employees' mental and emotional wellbeing and identifies the most suitable path forward. Where appropriate, an additional consultation with a psychologist can be offered. Expert reviews are also available to enhance understanding of existing conditions or prescribed programs.
NEW - Parent and child assessments
The Mental Health Navigator (MHN) now includes parent and child assessments. This expanded service is specifically designed to offer guidance and reassurance to parents. When necessary, it also provides comprehensive assessments of a child's mental health, accommodating individuals up to 18 years of age. Psychologists or Clinical Leads provide their expertise in this process.
Additionally, if deemed appropriate, a session of up to 90 minutes may be conducted with the child and parent(s), and in some cases, with the child alone if they are between 16 and 18 years old. Following the assessments, a detailed report is delivered, containing recommendations, self-help tools, and valuable advice on local resources.
Who can access these services?
For access and eligibility details relating to these services, please download the relevant leaflet from the selection below.
Most of these services are also accessible to the employee's immediate family members, including children up to the age of 21 who are in Full Time Education (FTE). Whether they need assistance with physical health, mental health, or both, Generali has them covered.

How Best Doctors second medical opinion works
How Best Doctors Mental Health Navigator works