Generali UK says "don't leave employee Duty of Care to chance" as it launches new Personal Accident and Multinational solutions
Generali UK today launches Personal Accident and Multinational solutions, adding to its Business Travel Plan launched last year to bring a comprehensive range of local market tailor-made products. This range is designed to address the growing risk of exposure, helping UK and Multinational companies ensure compliance, cost efficiencies and personalised cover for all their people: whether home or abroad.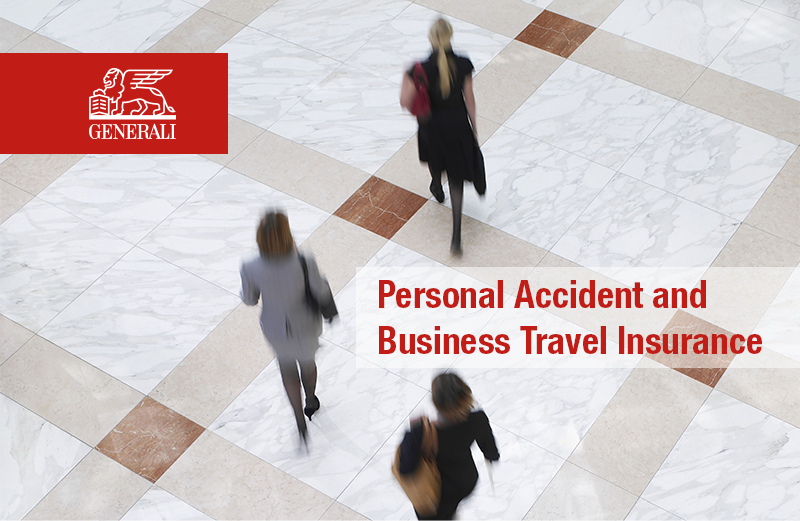 Available on a standalone or integrated basis, these solutions are suited to the needs of companies with 250+ employees with any number of subsidiaries (or just UK based) anywhere in the world*. They may also act as a stepping stone to a fully compliant multinational programme from Generali Group.
Drawing on Generali Group's global network and insurance capabilities, combined with the expertise of its wholly owned travel assistance company Europ Assistance, Generali UK can now bring to its local market tailor-made Personal Accident and Business Travel solutions.
Advantages include:
Integrated insurance, accident and assistance networks
Highly flexible choice of cover
One flat annual premium resulting in minimal administration and accounting
Simple online claims submission tool, helping to ensure claims are processed quickly and efficiently
The backing of a major name in the global insurance arena
Global reach of the Multinational Network, allowing for the structure and management of fully compliant programmes from one centralised location
According to the GBTA BTI Annual Global Report & Forecast1, corporate travel spending is predicted to advance 7.1% this year, growing to $1.7 trillion globally by 2022. At the same time, with the increased utility of smart phones and a DIY culture more employees are arranging cover themselves.
Generali UK says that giving employees the freedom to 'do it themselves' when it comes to organising essential travel cover can increase non-compliance and, in particular, costs. Duty of care also becomes an issue with less visibility around, for example, the whereabouts of employees who have booked their own travel.
At the same time, the provider warns on the consequences of being left exposed to personal injury claims. This comes as stress, depression or anxiety now accounts for 44% of all work-related ill health cases and 57% of all working days lost due to ill health. The primary cause is workload (44%)2.
Karoliina Gutaj, Head of Strategy & Marketing, Generali Employee Benefits Network, said: "Too many employers risk leaving employee Duty of Care to chance where DIY travel and lack of personal injury and accident cover is concerned. While profits and losses are closely tracked for things like materials and payroll, travel and accident are often left exposed. This could cost business' financially and reputationally, impacting employee wellbeing and having a knock-on effect on recruitment and retention.
"The fact that all of our travel, accident and assistance solution are under one roof brings cost efficiencies and flexibility to business."
Simon Thomas, Director – UK Employee Benefits, Generali, added: "Importantly, the launch of this comprehensive range of solutions also helps open up life / non life cross-selling opportunities for UK brokers."
For more information, click here or email bta@generali.co.uk

*Subject to local regulatory restrictions
1. GBTA forecasts global business travel growth, Buying Business Travel, Aug 2018 link
2. Work-related stress, depression or anxiety statistics in Great Britain, 2018, Health & Safety Executive, Oct 2018 link