Generali UK introduces new 'Exiting Covid Restrictions' – Wellbeing Support Service
Generali's early intervention and rehabilitation partner Form Health has designed a service for employees requiring more focused and personalised psychological support to return to the workplace or to remain in work as restrictions continue to ease. This will now be available to Generali's group income protection clients where a need is identified as part of the insurer's Early Intervention programme.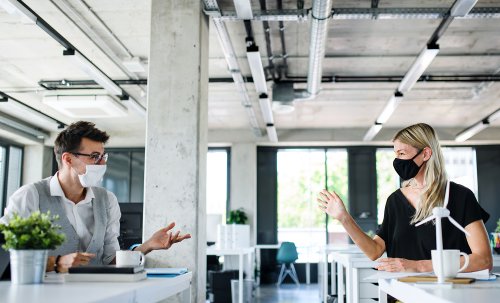 After months of living with restrictions, employees may feel lacking in control and anxious regarding the ongoing pandemic when returning to a workplace after working remotely. Many people find change difficult and may be unprepared for further changes as restrictions continue to be removed. Other stressors may relate to how changes impact on working life, job security, commuting again and face to face social interaction.
For Line Managers, there are lots of things to consider with regards to employee wellbeing, such as:
Have restrictions affected their mental health and wellbeing?

Are changes now planned to their working location or routine

Is the business communicating plans in preparation for change?

Are there any specific individual concerns you need to consider when planning change?

Would the employee benefit from a short period of psychological support to develop helpful coping strategies during this period?
How can Form Health help?
Form Health can offer a three-session remote programme with therapists, that is specifically focused on employees who are struggling with increasing social interaction, change and maintaining their wellbeing.
Sessions will focus on maintaining work boundaries, self-care and increasing social interaction. The therapist will provide strategies and tools to manage anxiety, sleep and concern relating to social interaction, supporting the employee with an individualised Wellbeing Plan.