Generali UK Launches Wellbeing Investment Matching
The ultimate in support for UK Group Income Protection clients, tailored to need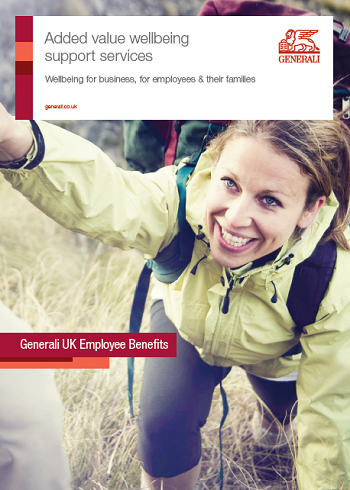 THIS STORY HAS BEEN UPDATED. CLICK HERE TO VIEW THE LATEST VERSION.
Generali-UK is partnering with the best providers in their respective fields of wellbeing expertise to help ensure that cost isn't a barrier to clients implementing targeted wellbeing support and services.
This innovative initiative – which is being termed Wellbeing Investment Matching – will help make a vast range of services more accessible and affordable to corporate clients where they have identified a specific need. These services could include anything ranging from virtual and artificial intelligence GPs to stress resilience training and critical incident support.
Simon Thomas, Director – UK Employee Benefits, Generali, comments: "Although we offer a very wide range of added-value wellbeing benefits on our group income protection products, we recognise that the needs of each client can be very different. Thanks to wellbeing investment matching, we can now also help provide the financial support some clients may require in order to implement any isolated initiatives where a specific need has been identified."
Initially launched with three partners – Optum, Babylon and Doctor Care Anywhere – Generali-UK is in discussions with many more and will make further announcements in due course.
For more information, click here to view details of our Wellbeing Investment Match partners. This accompanies our brand new Wellbeing Flipbook, which provides a full overview of our added value wellbeing services. To take a look at the flipbook, please click here
To view the press release, announcing the launch of Wellbeing Investment Matching, including comments from our inaugural partners, please click here