World Hypertension Day
World Hypertension Day is observed every May 17th in order to raise awareness and promote hypertension prevention, detection and control (deferred to October 17, 2020, due to COVID-19 pandemic). High blood pressure is the main risk factor to develop cardiovascular disease.
More than one billion people around the world live with hypertension (high blood pressure), which is a major cause of cardiovascular disease and premature death worldwide. The burden of hypertension is felt disproportionately in low- and middle-income countries, where two-thirds of cases are found, largely due to increased risk factors in those populations in recent decades. What's more, around half of people living with hypertension are unaware of their condition, putting them at risk of avoidable medical complications and death.
To learn more click here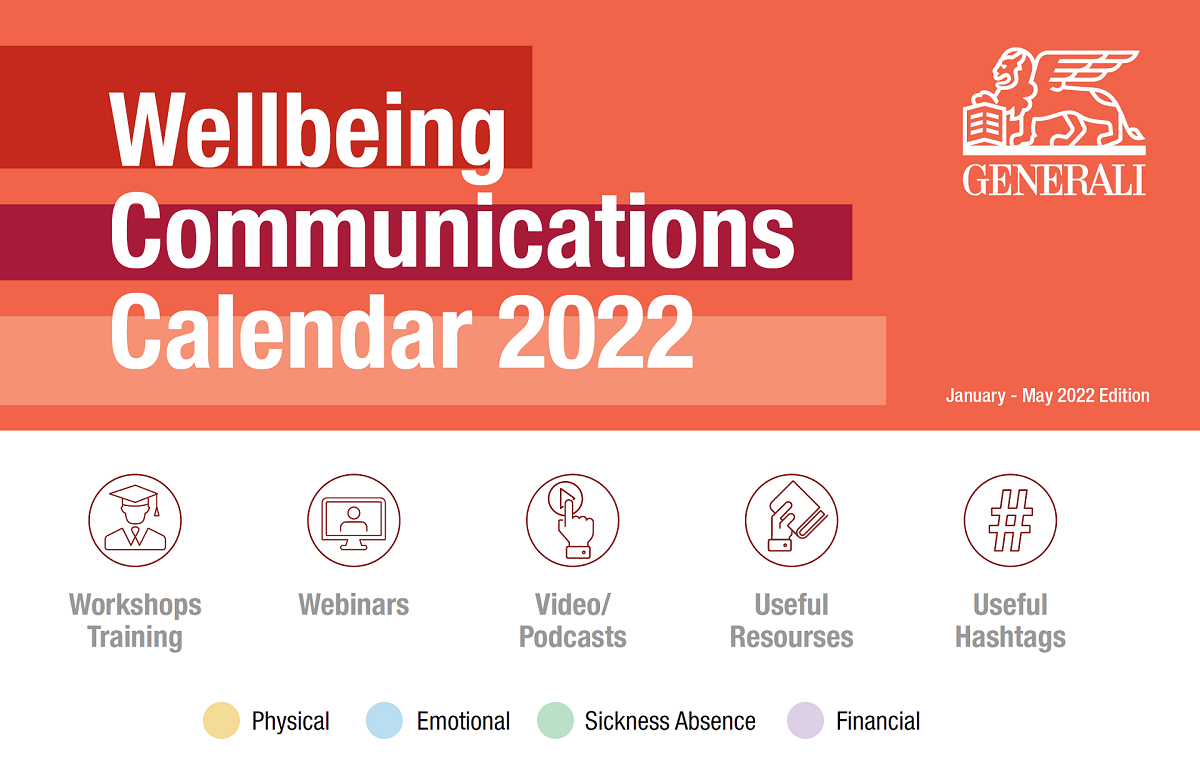 Together with our Wellbeing Investment Matching partners and Early Intervention partners, we've designed and collated a vast range of wellbeing communication material in line with key national and international health awareness days.
This repository of resources is designed with HR, Line Managers and Employees in mind.
Many of the workshops and training courses in our wellbeing calendar are completely free of charge.
Any employers interested in cost option workshops or training courses provided by our wellbeing partners should talk to us about Wellbeing Investment Matching - an initiative by Generali UK to help companies partly or fully fund a wellbeing initiative where a specific need is identified.
To download the latest edition of our Wellbeing Communications Calendar, click here
Keep informed about Generali products & services, events, wellbeing calendar updates and more.
Sign up and select your preferences using this link.