Youth Mental Health Day
Youth Mental Health Day encourages understanding and discussion of mental health in young people, enabling them to live happy and healthy lives all year round. Each year, the day aims to get young people, and those who support them, talking about how to improve mental health.
Youth Mental Health Day is here to provide hope and positivity. By getting young people engaged in discussions and activities about how to improve their mental health, YMHD goes beyond raising awareness and breaking the stigma surrounding mental health. It aims to tackle the heart of the issue by giving young people a voice and agency to take steps towards positive mental health.
To learn more click here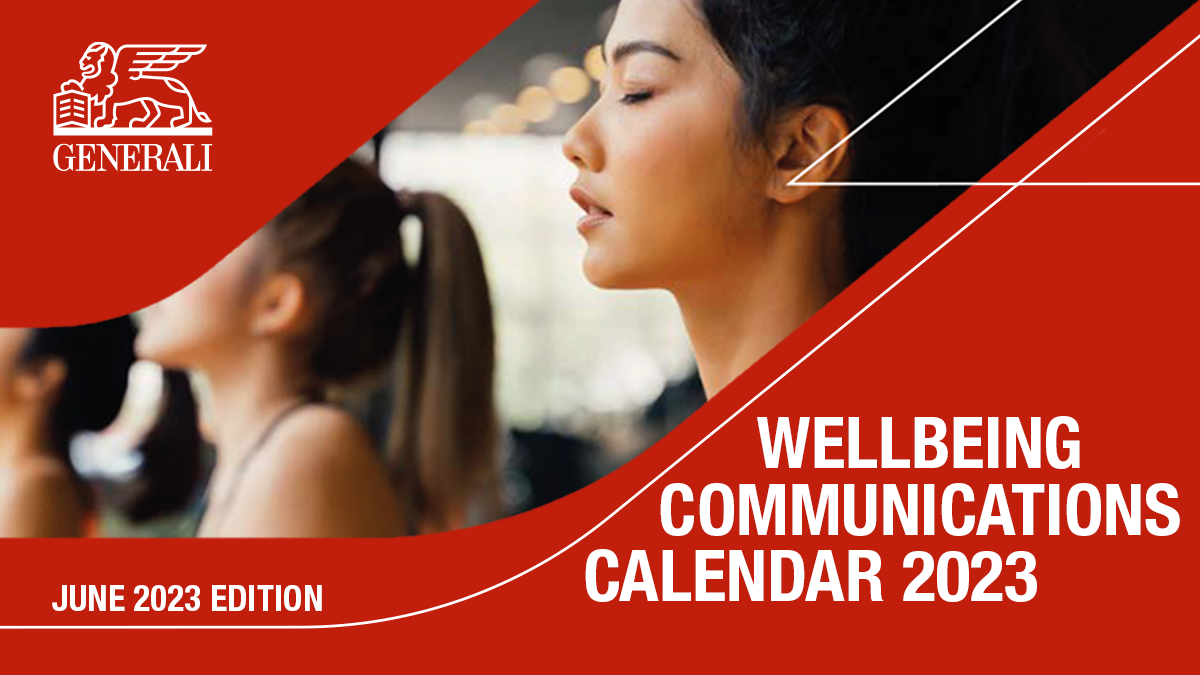 Together with our Wellbeing Investment Matching partners and Early Intervention partners, we've designed and collated a vast range of wellbeing communication material in line with key national and international health awareness days.
This repository of resources is designed with HR, Line Managers and Employees in mind.
Many of the workshops and training courses in our wellbeing calendar are completely free of charge.
Any employers interested in cost option workshops or training courses provided by our wellbeing partners should talk to us about Wellbeing Investment Matching - an initiative by Generali UK to help companies partly or fully fund a wellbeing initiative where a specific need is identified.
To download the latest edition of our Wellbeing Communications Calendar, click here
Keep informed about Generali products & services, events, wellbeing calendar updates and more.
Sign up and select your preferences using this link.