World Environment Day
Led by the United Nations Environment Programme (UNEP) and held annually on 5 June since 1973, World Environment Day is the largest global platform for environmental public outreach and is celebrated by millions of people across the world. In 2023, it is hosted by Côte D'Ivoire.
To keep global warming below 1.5°C this century, we must halve annual greenhouse gas emissions by 2030. Without action, exposure to air pollution beyond safe guidelines will increase by 50 per cent within the decade and plastic waste flowing into aquatic ecosystems will nearly triple by 2040. We need urgent action to address these pressing issues.
To learn more click here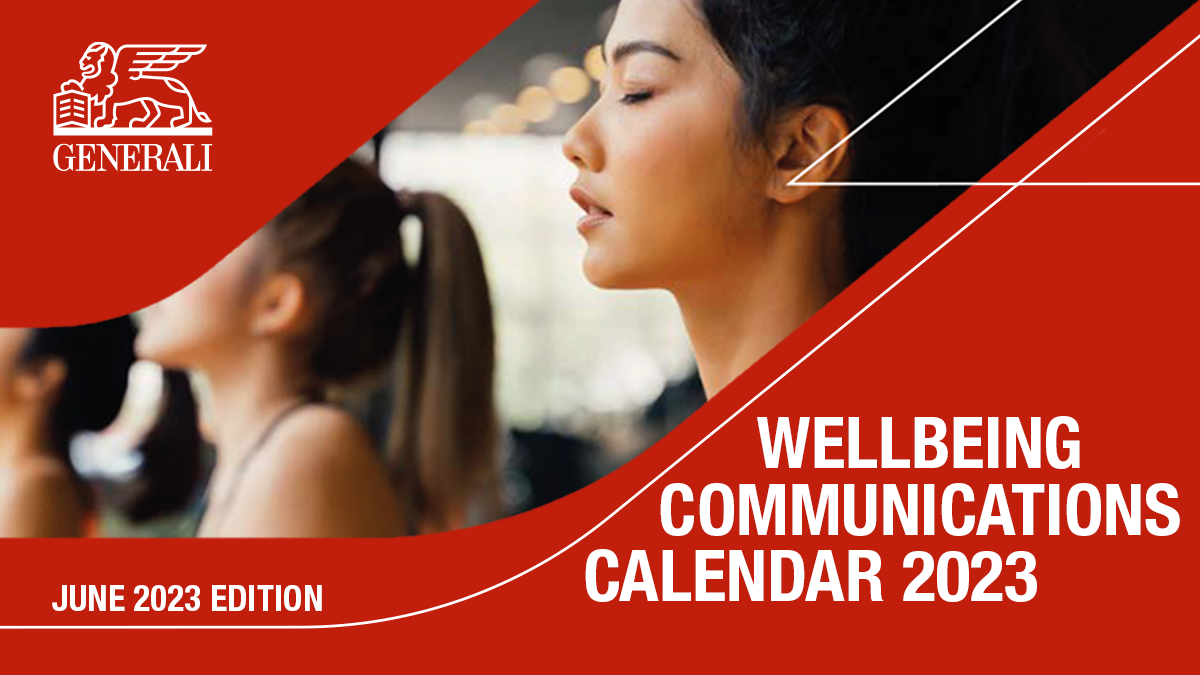 Together with our Wellbeing Investment Matching partners and Early Intervention partners, we've designed and collated a vast range of wellbeing communication material in line with key national and international health awareness days.
This repository of resources is designed with HR, Line Managers and Employees in mind.
Many of the workshops and training courses in our wellbeing calendar are completely free of charge.
Any employers interested in cost option workshops or training courses provided by our wellbeing partners should talk to us about Wellbeing Investment Matching - an initiative by Generali UK to help companies partly or fully fund a wellbeing initiative where a specific need is identified.
To download the latest edition of our Wellbeing Communications Calendar, click here
Keep informed about Generali products & services, events, wellbeing calendar updates and more.
Sign up and select your preferences using this link.