Pride Month
01 June 2023 - 30 June 2023
Lesbian, Gay, Bisexual and Transgender Pride Month (LGBT Pride Month) is celebrated annually in June to honour the 1969 Stonewall riots and works to achieve equal justice and equal opportunity for lesbian, gay, bisexual, transgender, and questioning (LGBTQ) individuals.
In June of 1969, patrons and supporters of the Stonewall Inn in New York City staged an uprising to resist the police harassment and persecution to which LGBT Americans were commonly subjected. This uprising marked the beginning of a movement to outlaw discriminatory laws and practices.
Today, celebrations including pride parades, picnics, parties, workshops, symposia and concerts, and LGBT Pride Month events attract millions of participants around the world. Memorials are held during this month for those members of the community who have been lost to hate crimes or HIV/AIDS. The purpose of the commemorative month is to recognise the impact that LGBTQ individuals have had on history locally, nationally, and internationally.
To learn more click here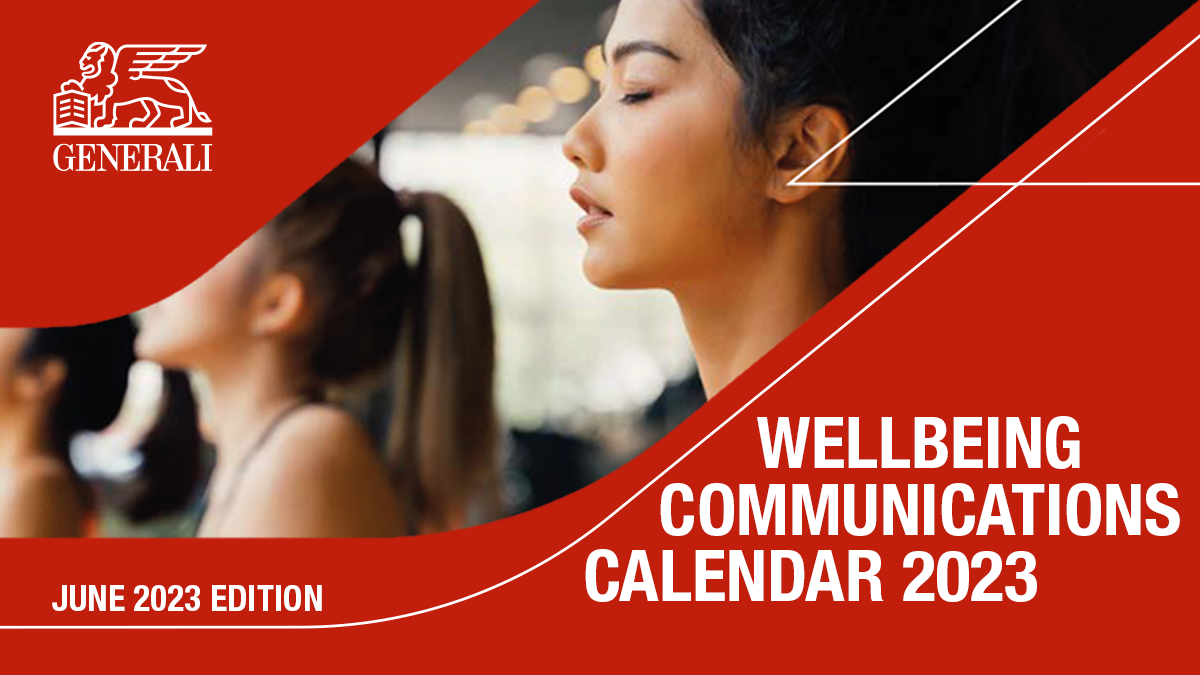 Together with our Wellbeing Investment Matching partners and Early Intervention partners, we've designed and collated a vast range of wellbeing communication material in line with key national and international health awareness days.
This repository of resources is designed with HR, Line Managers and Employees in mind.
Many of the workshops and training courses in our wellbeing calendar are completely free of charge.
Any employers interested in cost option workshops or training courses provided by our wellbeing partners should talk to us about Wellbeing Investment Matching - an initiative by Generali UK to help companies partly or fully fund a wellbeing initiative where a specific need is identified.
To download the latest edition of our Wellbeing Communications Calendar, click here
Keep informed about Generali products & services, events, wellbeing calendar updates and more.
Sign up and select your preferences using this link.