International youth day
The objective of International Youth Day 2022 is to amplify the message that action is needed across all generations to achieve the Sustainable Development Goals (SDGs) and leave no one behind. It will also raise awareness on certain barriers to intergenerational solidarity, notably ageism, which impacts young and old persons, while having detrimental effects on society as a whole.
Ageism is an insidious and often an unaddressed issue in health, human rights and development, and has bearings on both older and younger populations around the world. In addition, ageism regularly intersects with other forms of bias (such as racism and sexism) and impacts people in ways that prevent them to reach their full potential and comprehensively contribute to their community.
To learn more click here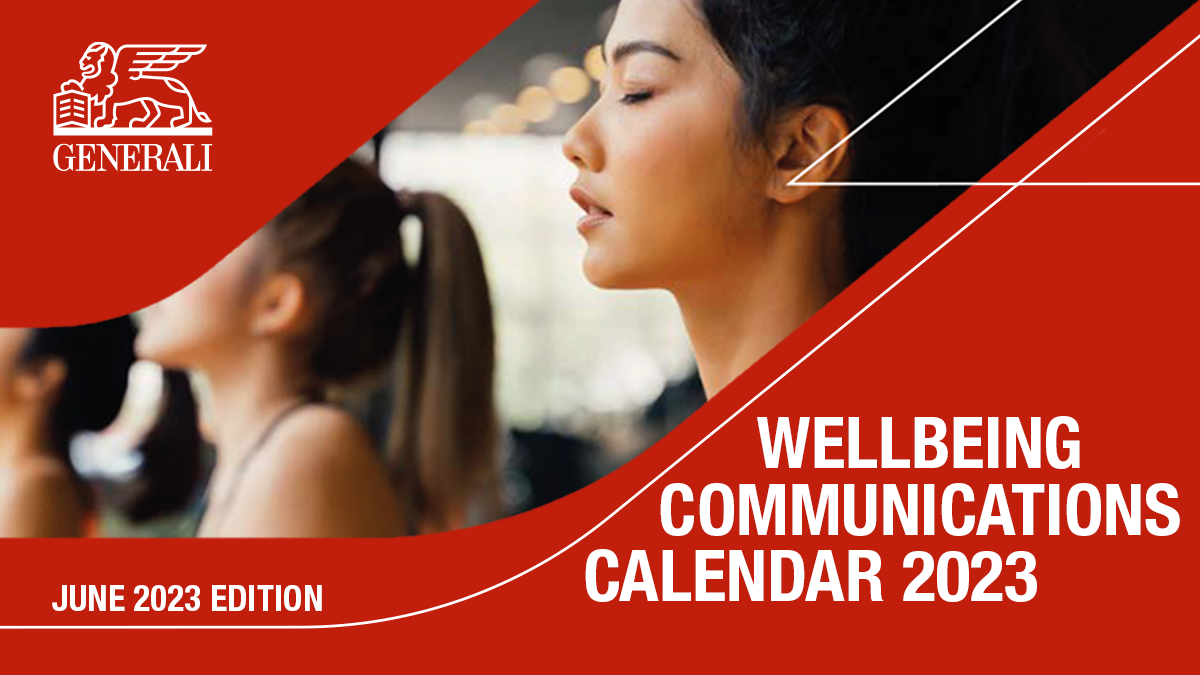 Together with our Wellbeing Investment Matching partners and Early Intervention partners, we've designed and collated a vast range of wellbeing communication material in line with key national and international health awareness days.
This repository of resources is designed with HR, Line Managers and Employees in mind.
Many of the workshops and training courses in our wellbeing calendar are completely free of charge.
Any employers interested in cost option workshops or training courses provided by our wellbeing partners should talk to us about Wellbeing Investment Matching - an initiative by Generali UK to help companies partly or fully fund a wellbeing initiative where a specific need is identified.
To download the latest edition of our Wellbeing Communications Calendar, click here
Keep informed about Generali products & services, events, wellbeing calendar updates and more.
Sign up and select your preferences using this link.