Tackling Work-Related Stress: How far should HR go? And what does Risk need to know?
Stress, depression or anxiety still represent the top cause of working days lost (12.8m) – on average 21.2 days per employee* – and that was before the pandemic. So, what's working and what isn't? What more could / should we all be doing to help stem the tide?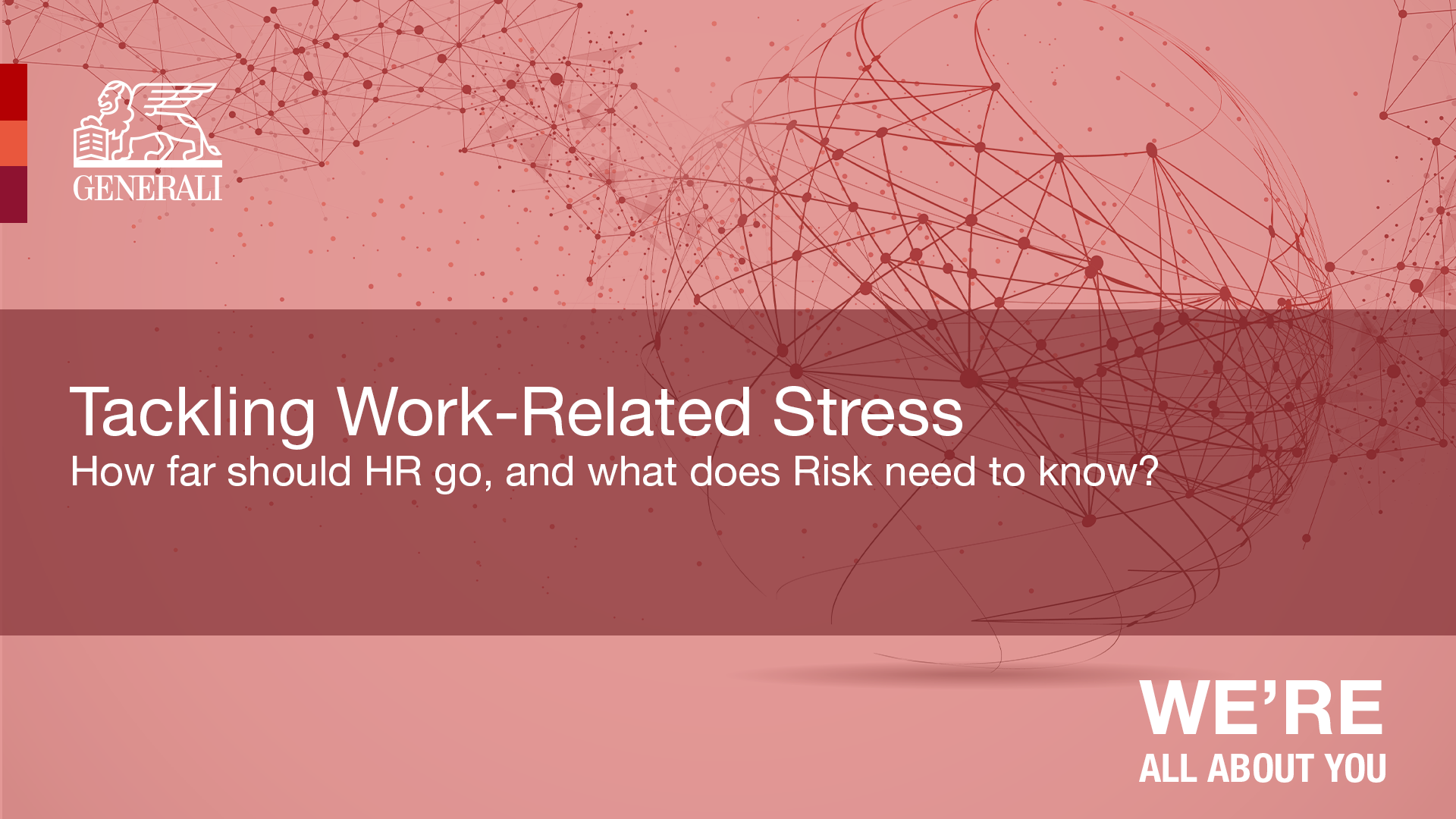 In preparation for world mental health day on 10th October, guest speaker and Employment Partner at BLM Law Vanessa Latham examines why HR needs to strike a careful balance between prevention and paternalism, including implications for Risk colleagues.
Find out common triggers for stress, including new areas to be aware of – burnout – and how this can lead to psychiatric illness.
Understand the type of issues and claims that can result.
Discover ways to monitor and mitigate work-related stress and psychiatric illness.
Discuss the impact of the Covid-19 pandemic: at a time when it's difficult to record remote short-term absences and health insurance claims are largely on hold, how do you identify and mitigate potential problem areas?
To view the webinar recording please contact eb.enquiries@generali.co.uk for the password.
Keep informed
Keep informed about Generali products & services, events, wellbeing calendar updates and more.
Sign up and select your preferences using this link