Financial wellness: Your ultimate employee engagement tool
Financial wellness is a term we hear often but what does it really mean and how do employers build this into their wider engagement strategy?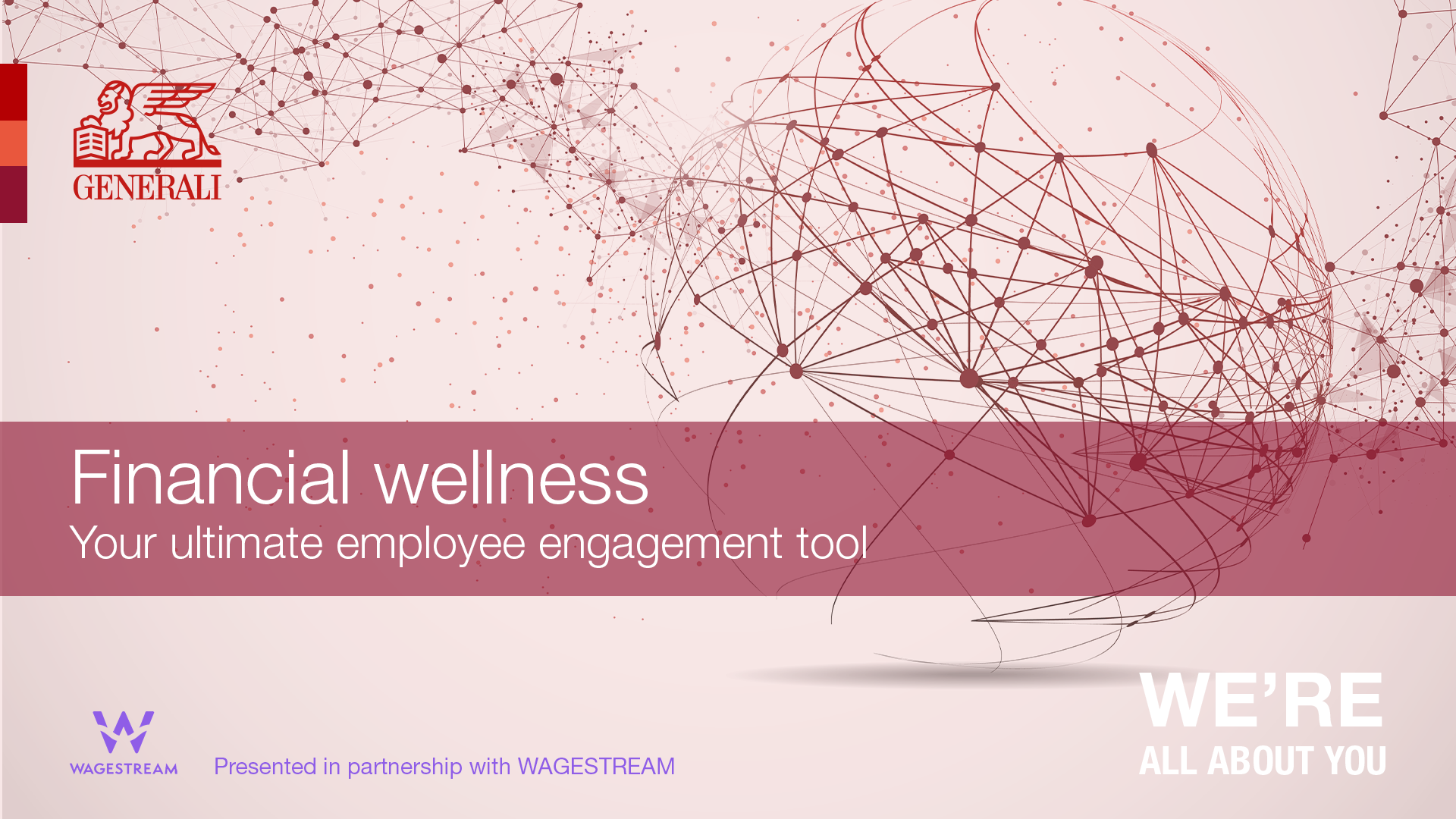 Your people make your organisation what it is.
Without financial worries staff are happier, they have fewer days absent and they are more likely to stay at your organisation. All of which ultimately impacts the experience you can deliver to your customers.
Join this webinar (3rd Nov 11am) led by Generali and Wagestream with guest speakers from leading UK employers to share best practice on how they've tackled this.
Find out practical tips on how to set up a financial wellbeing programme in your organisation
See the evidence that financial wellbeing helps lower stress, reduce turnover and improve engagement of your people
Discover how other organisations across the private and public sector have built financial wellbeing programmes that are delivering results
Understand why keeping it simple is the key to help the financial wellbeing of your people
Registration
Date: 3rd Nov 11am
To register for this event, please click here.
If you have any specific questions that you would like to put to our panel, please email them to eb.enquiries@generali.co.uk by Friday 30th October.
A recording of this webinar will be made available to all registered participants after the event.
Keep informed
Keep informed about Generali products & services, events, wellbeing calendar updates and more.
Sign up and select your preferences using this link